When a part fails and no spare part is any longer available, a good advice is needed. If there is no 3D-model available neither, 3D-scanning can be a good option.
Delva Oy provided a local export company with a spare gear for a production machine. This prolonged the lifetime of the device which due to lack of spares would otherwise have been useless.
The tooth profile and other geometries were accurately 3D-scanned. This scanning result worked as a basis for 3D-model. As the material was also changed to more durable MS1, some material reductions from the part were possible. This resulted in savings in printing time and costs. Delivery time in this case from scanning to delivery was around one week, which well corresponded the customer´s need.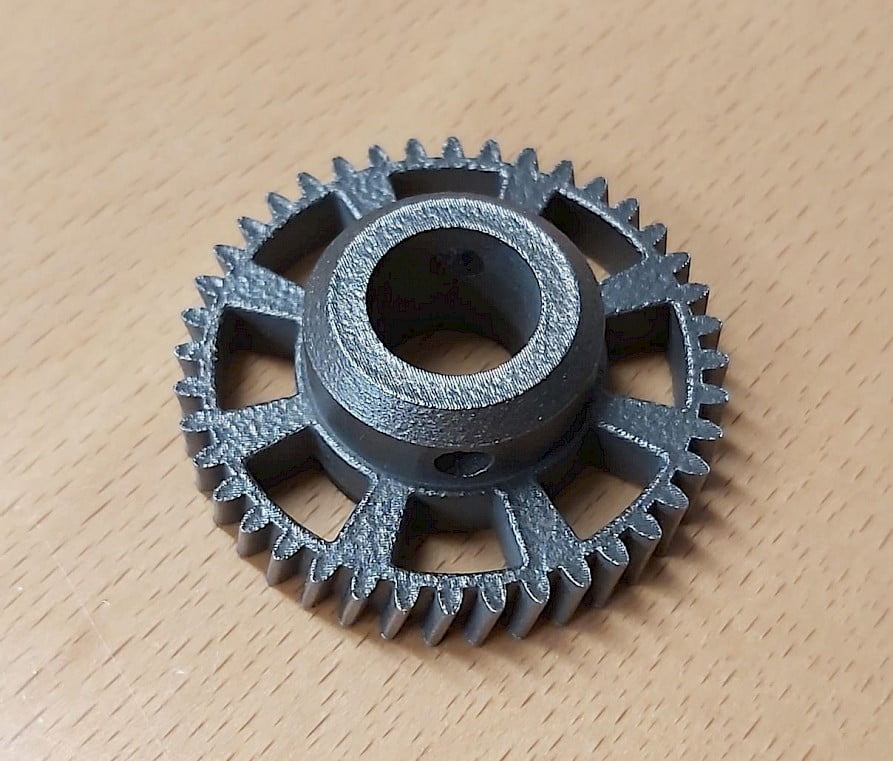 For more information:
CTO Markku Lindqvist, tel. 050-522 5016
markku.lindqvist@delva.fi, info@delva.f