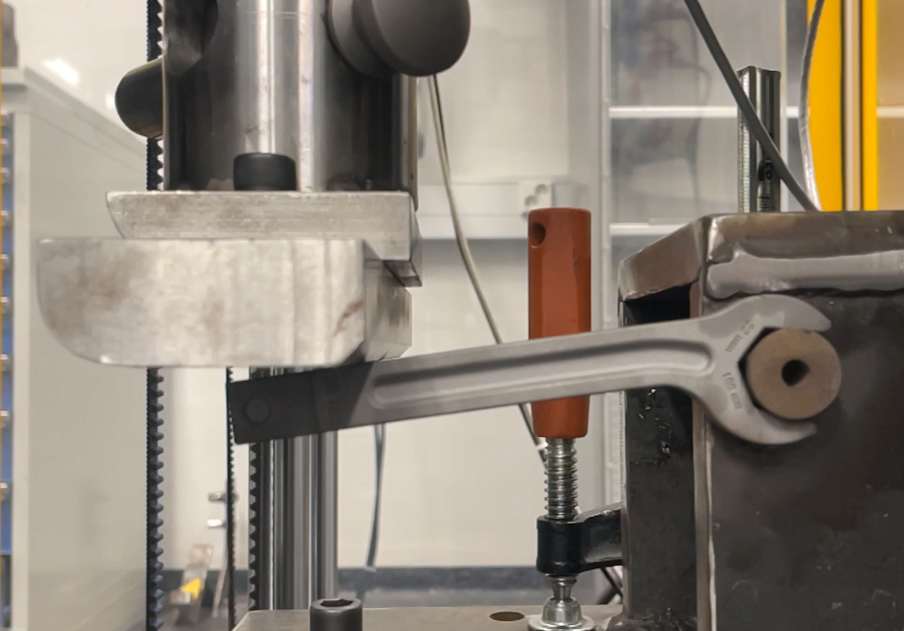 Improving productivity is the key development objective for the manufacturing industry. Metal 3D printing helps to take long productivity leaps. There are many ways to do this; this time, we discuss assembly tools. When commercial tools are too big or leave something else to be...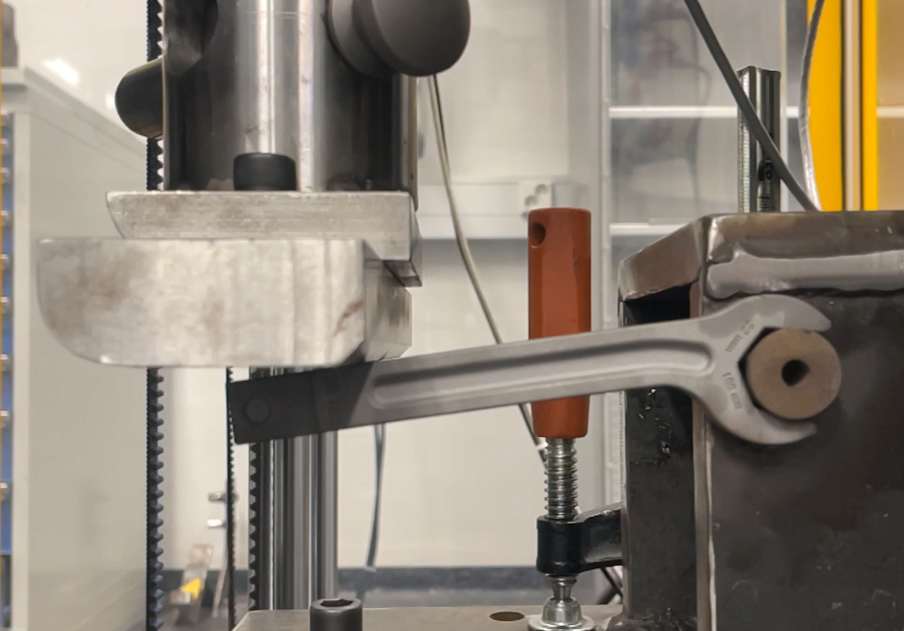 Improving productivity is the key development objective for the manufacturing industry. Metal 3D printing helps to take long productivity leaps. There are many ways to do this; this time, we discuss assembly tools. When commercial tools are too big or leave something else to be...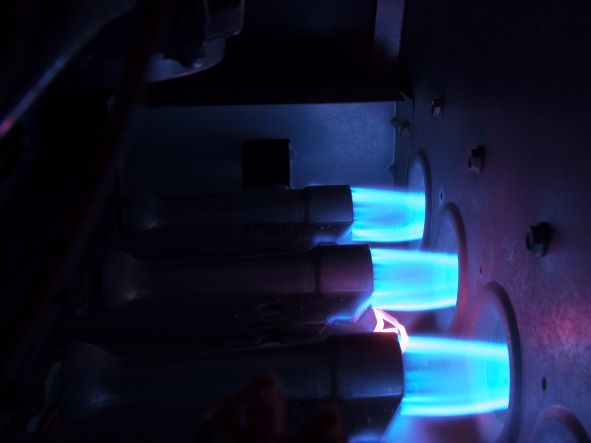 Would you benefit from oxidation- and corrosion-resistant material, which works in extreme environments, including elevated temperatures and being subjected to high mechanical loads? Have you thought about Inconel? We at Delva are very good at printing Inconel and finding the...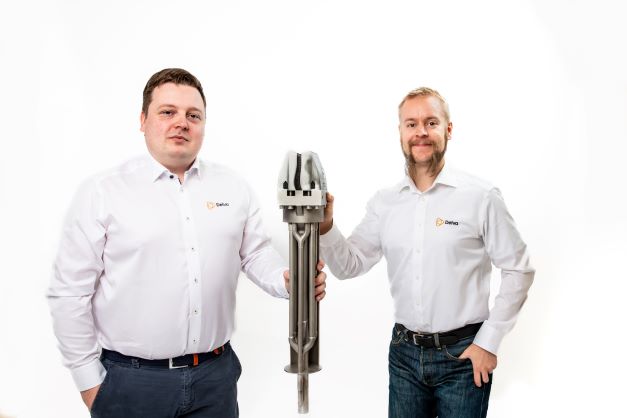 Using the freedom of design offered by 3D printing, designers create nozzles, burners and similar structures in a class of their own. Printed components have the best possible properties, and the benefits in use are maximised. With metal printing, manufacturing is no longer...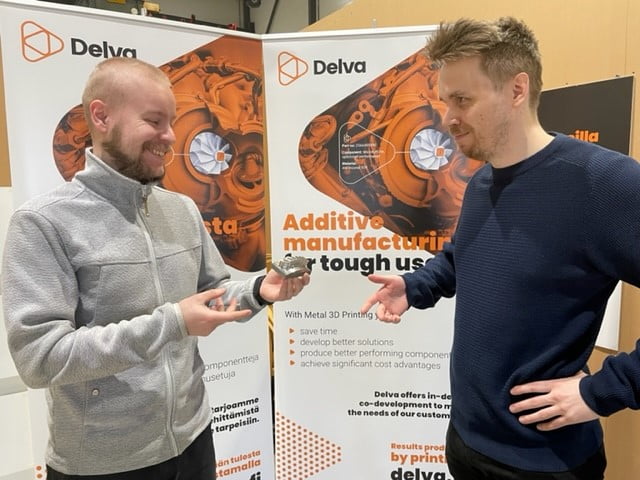 Industrial applications typically require high-performance components. In some cases, the classic combination of material properties is not enough; a specific property can be necessary. Altering the properties of 3D-printed materials to customise their performance for their...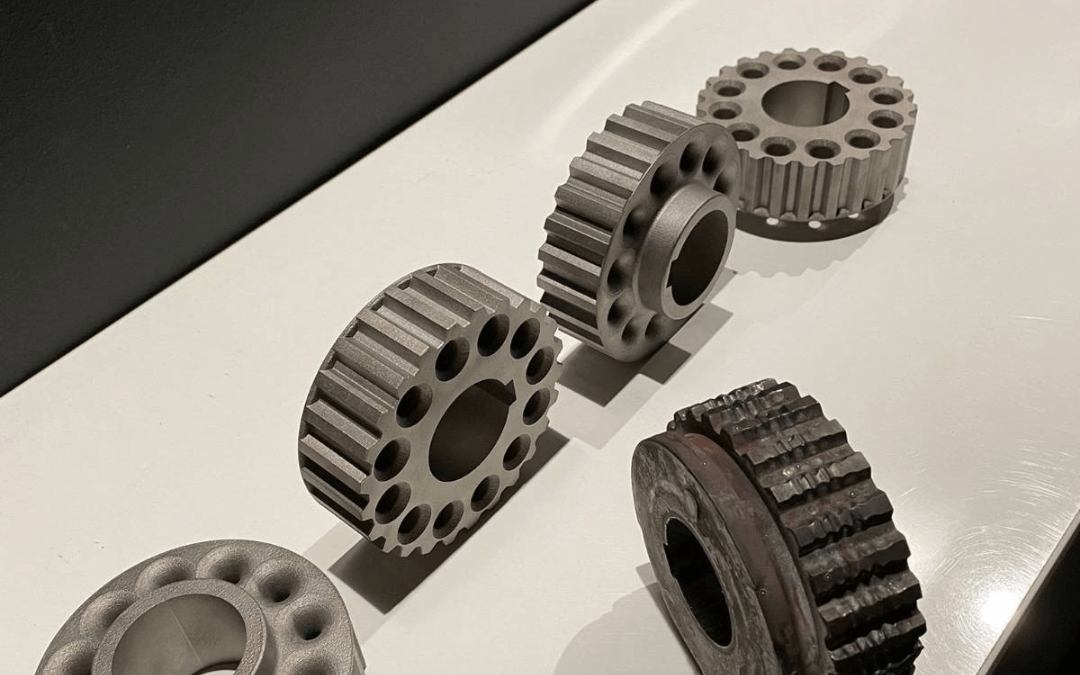 Unfortunately, the situation is familiar to many: a machine that is well doing the job but has been in service for a long time needs a spare part that is no longer available. There is no time to waste; production stands still or suffers. Metal printing provides a quick solution...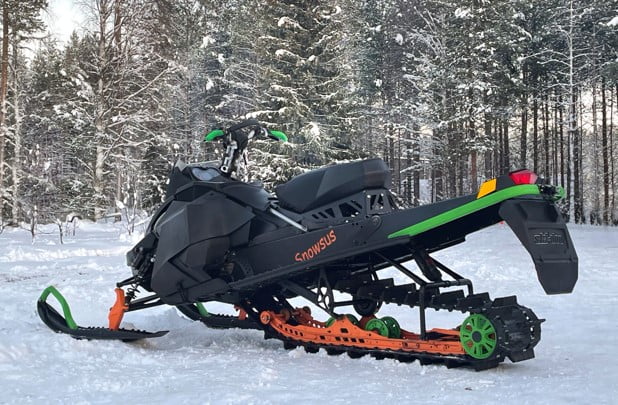 As an integral part of the manufacturing methods, metal printing creates new opportunities. It allows us to go further with less and smarter. Snowsus achieved this when it used metal printing for its advanced suspension solution. It is essential to think carefully about the...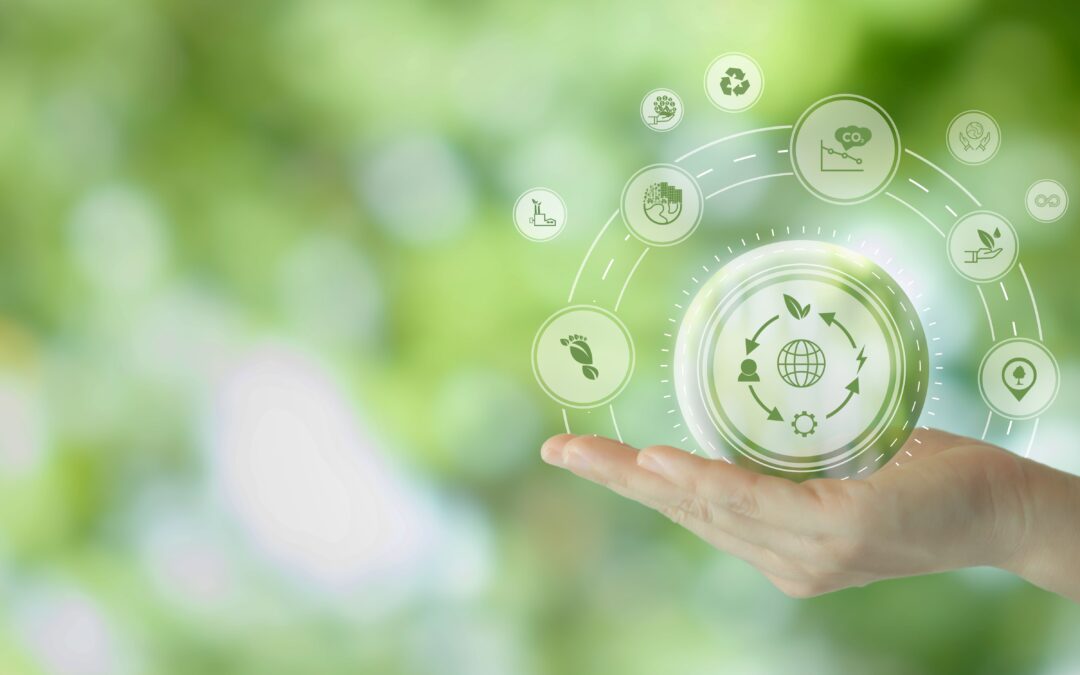 Environmental sustainability is becoming one of the most crucial success factors for companies. Your company is required to have environmentally friendly processes, products and services. A company minimising its carbon footprint is not only of interest to customers but also to...
Metal 3D printing as an integral part of the range of manufacturing methods creates new opportunities. It allows us to go further smarter and with less - like Snowsus, which decided to use metal printing for its advanced suspension solution. With the right choice of material,...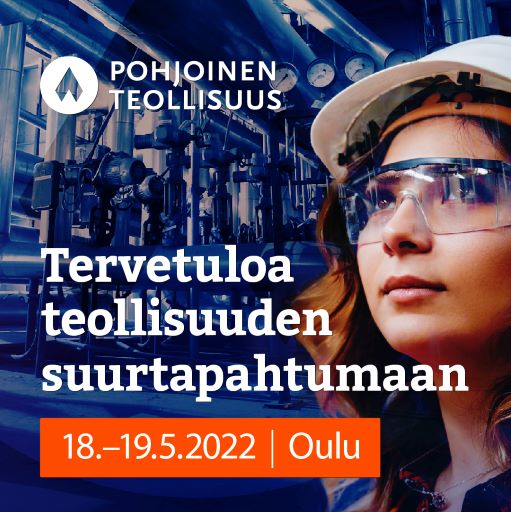 How does metal 3D printing support sustainable development? How is the heavy industry in Finland using metal printing today? How can the process industry and maintenance benefit from additive manufacturing? We would like to discuss these topics – and many others - with you at...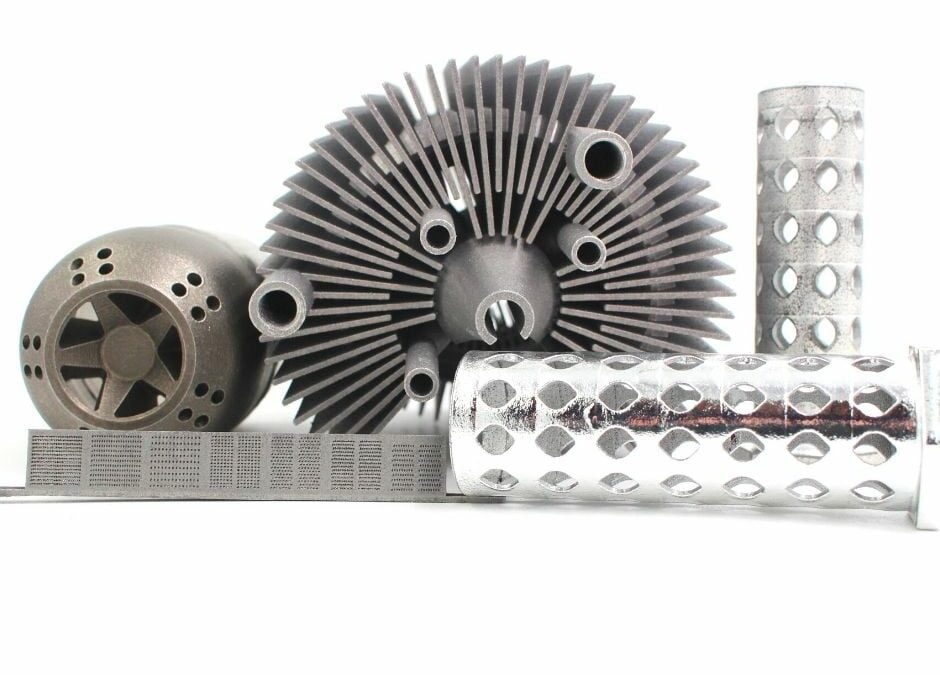 The heavy industry process was made more efficient while the need for spare parts and maintenance was reduced with a more durable component printed from Inconel. A company that develops suspension systems for vehicles took the lead by lightening its solution with a...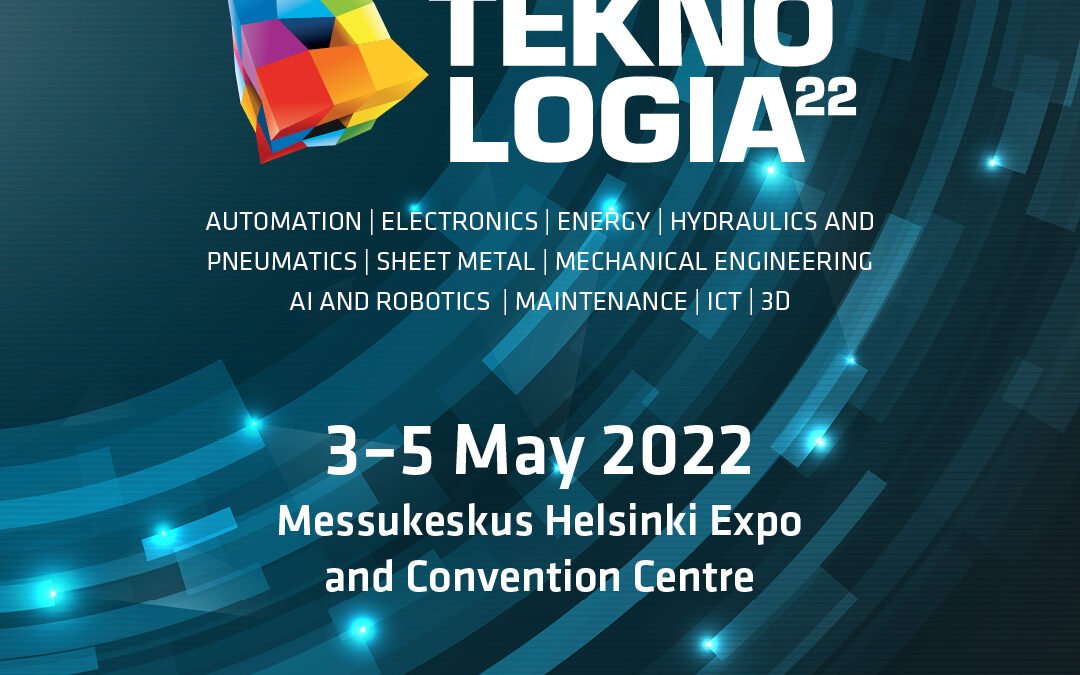 Teknologia22 at Messukeskus in Helsinki, from the 3rd to the 5th of May, also gather additive manufacturing specialists and persons interested in AM. Delva wishes the happening very welcome – it is excellent to meet acquaintances and get to know new people alongside this...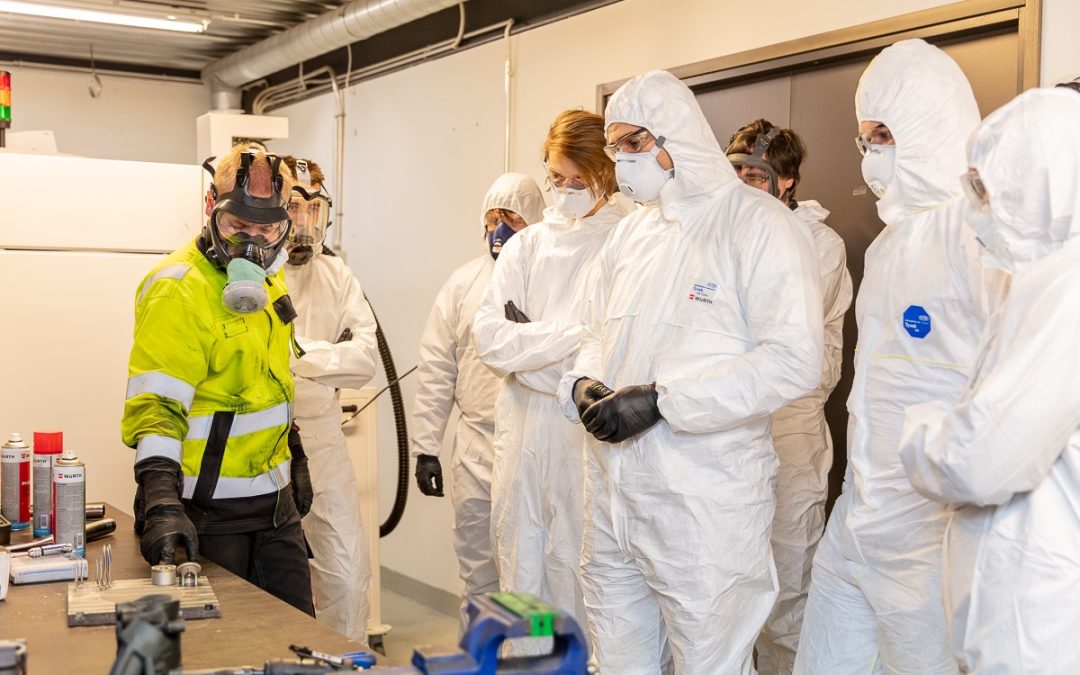 To boost success stories enabled by metal 3D printing, members of FAME (Finnish Additive Manufacturing Ecosystem) actively seek information and understanding. Delva has had the pleasure to host metal printing days on its premises in Hämeenlinna. In the following, we reflect on...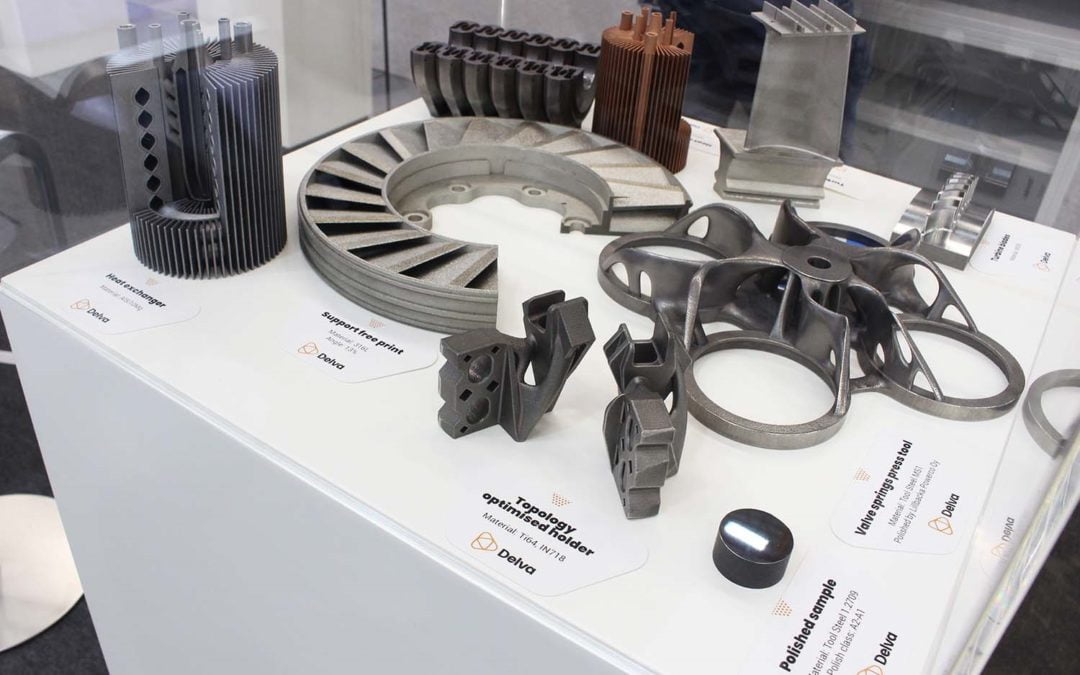 Formnext 2021, a pioneering event in manufacturing, brought together a significant number of industry experts and those interested in the opportunities offered. Delva attended with our own stand, and we presented, among others, our wide range of materials targeted to the needs...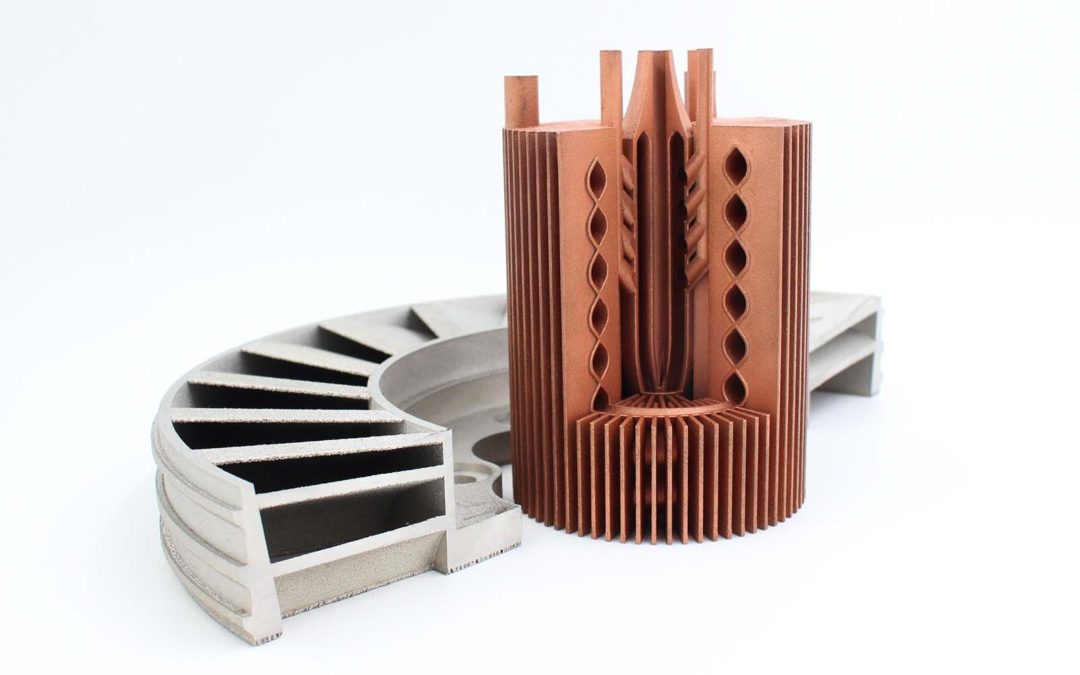 COME AND MEET US AT FORMNEXT 2021 ON NOVEMBER 16.-19. LET US DISCUSS HOW WE CAN TOGETHER ACCELERATE THE INDUSTRIALISATION OF METAL AM IN YOUR ORGANISATION. Formnext2021 is the major international additive manufacturing fair taking place in Frankfurt, Germany. You can find the...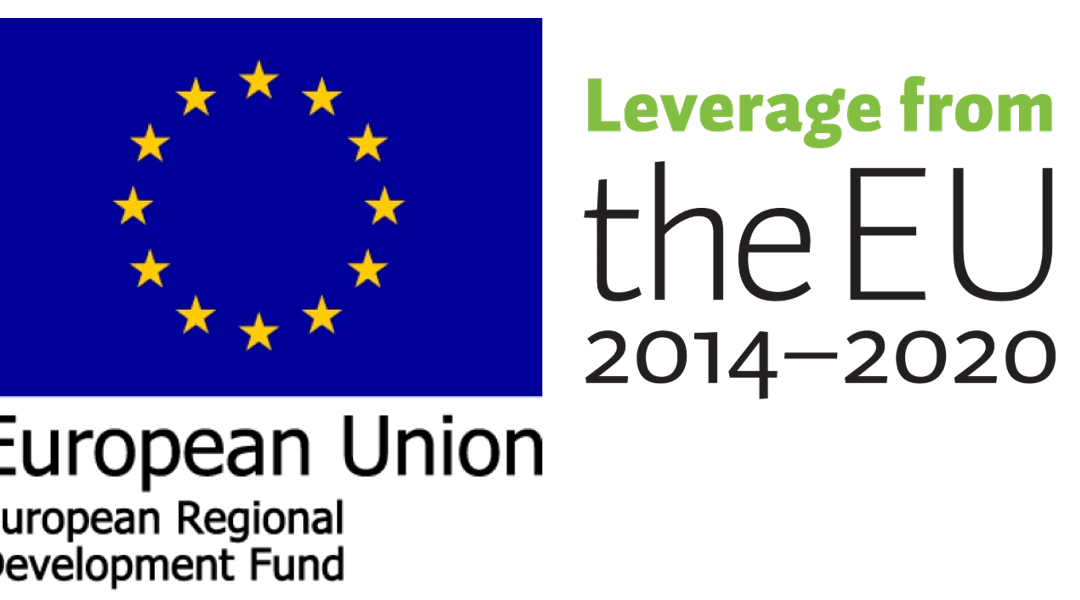 Delva is resolutely developing metal 3D printing and investing in both know-how and in capacity. Therefore, support from the European Regional Development Fund is of significant importance for a growth-oriented company. Growth will not take place without the continuous...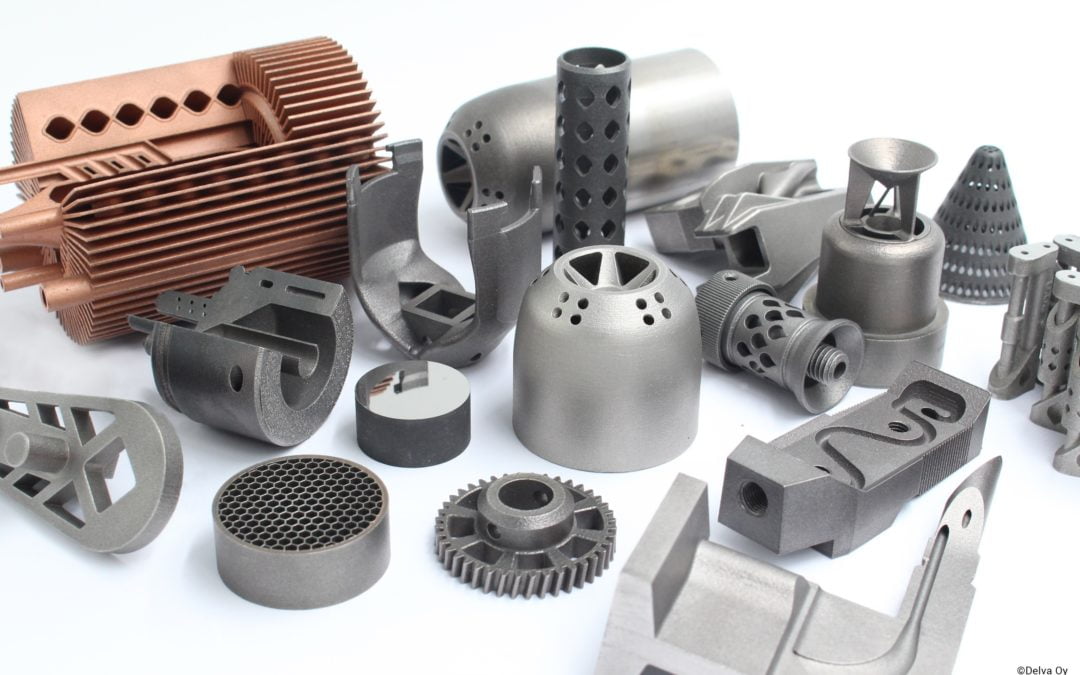 In addition to reliable equipment and standardised processes, metal 3D printer manufacturers offer tested materials and parameters. These together make printing relatively straightforward and the printed components consistent and reliable. The basic processes defined by the...
Delva Oy from Hämeenlinna will continue its series of machine investments and thus offer an even stronger partnership for developing the industry by utilizing 3D printing of metal, both domestically and internationally. The contract for purchasing the metal 3D printer was...
As we build a sustainable world, renewable raw materials are increasingly replacing non-renewable ones. However, metals will continue to be needed in various applications. Metal 3D printing do this sustainably: we build solutions that significantly save material, weight, and...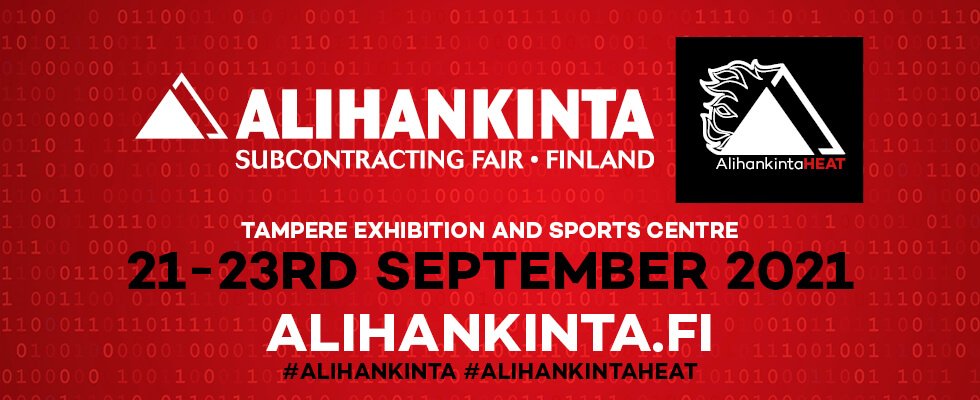 Delva is attending the Subcontracting Trade Fair (Alihankintamessut) in Tampere, Finland, 21.-23. of September. Finland's leading industrial event will offer visitors a unique overview of the industry's prospects and the future in these three days. Are you already familiar with...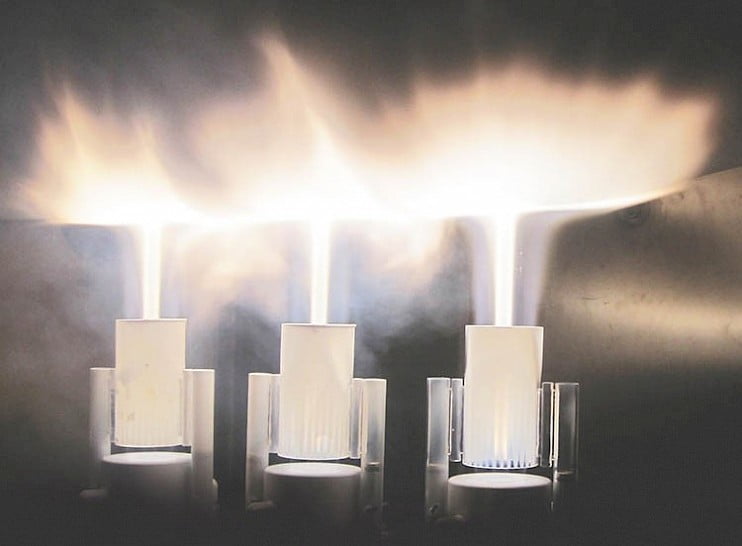 A mechanical engineer's old wisdom is that the best machine part is the machine part left out. According to Jarmo Kastell, CEO of Delva Oy, Rosendahl Nextrom's burner example shows that with metal 3D printing, we achieve success with significantly fewer parts - without...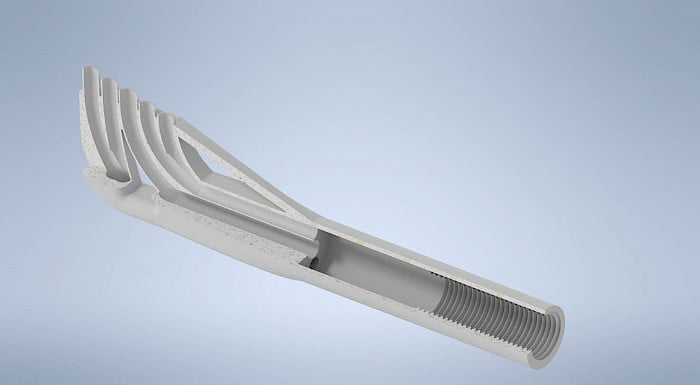 The freedom of shape provided by Additive Manufacturing makes it possible to improve the efficiency of nozzle structures. There is no need to design the nozzle from the manufacturing point of view anymore. AM enables maximum freedom of design and the nozzle can be designed with...

The moral of this story: exceeding restrictions together takes us further. So, what comes to AM, you have no reason to "carry coals to Newcastle" – or, as we would say in Finnish:" it does not pay off to go further than the sea to fish." The use of additive manufacturing (AM)...
Dimecc The new FAME ecosystem puts Finland at the top of the world in 3D printing  DIMECC Ltd., the leading innovation platform in the Finnish manufacturing industry, has today launched an industrial ecosystem that will increase 3D printing and bring together Finnish players in...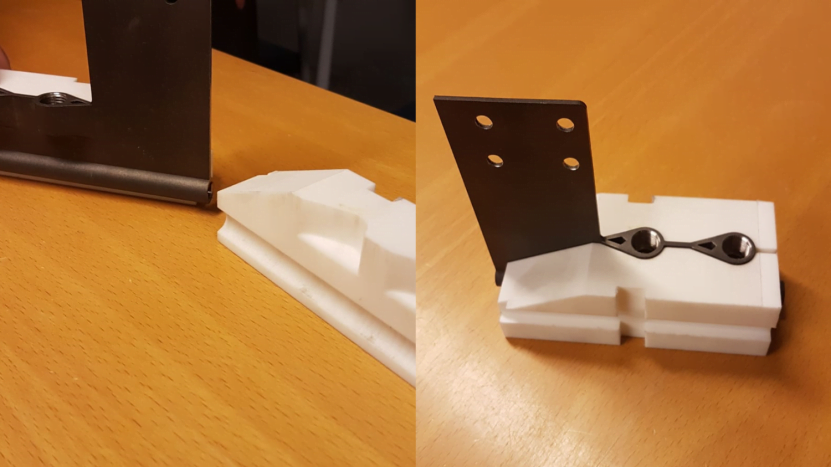 3D printing opens up new possibilities for solving manufacturing challenges. In the best case, based on the customer's solution's task and the purpose, we create the most optimal solution – all this with less weight and smaller size and well functioning, good looking form. In...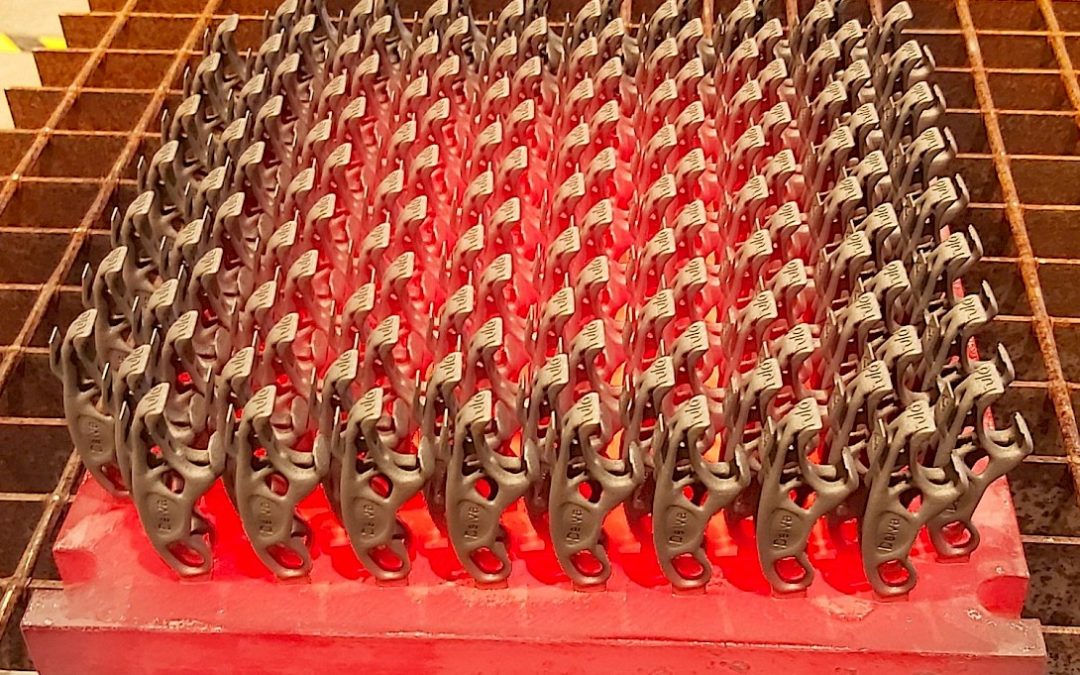 3D printed metal components are almost always heat treated. The treatments remove the internal stresses created in part during printing and change the part's microstructure as needed. Commonly in industrial use, the microstructure's modification targets specific properties like...
EOS Finland Oy and Delva Oy work together to boost AM part production using the nickel-based superalloy IN939 in Finland. EOS recently introduced a new nickel-based alloy, EOS NickelAlloy IN939, for additive manufacturing. Thanks to its excellent oxidation resistance and...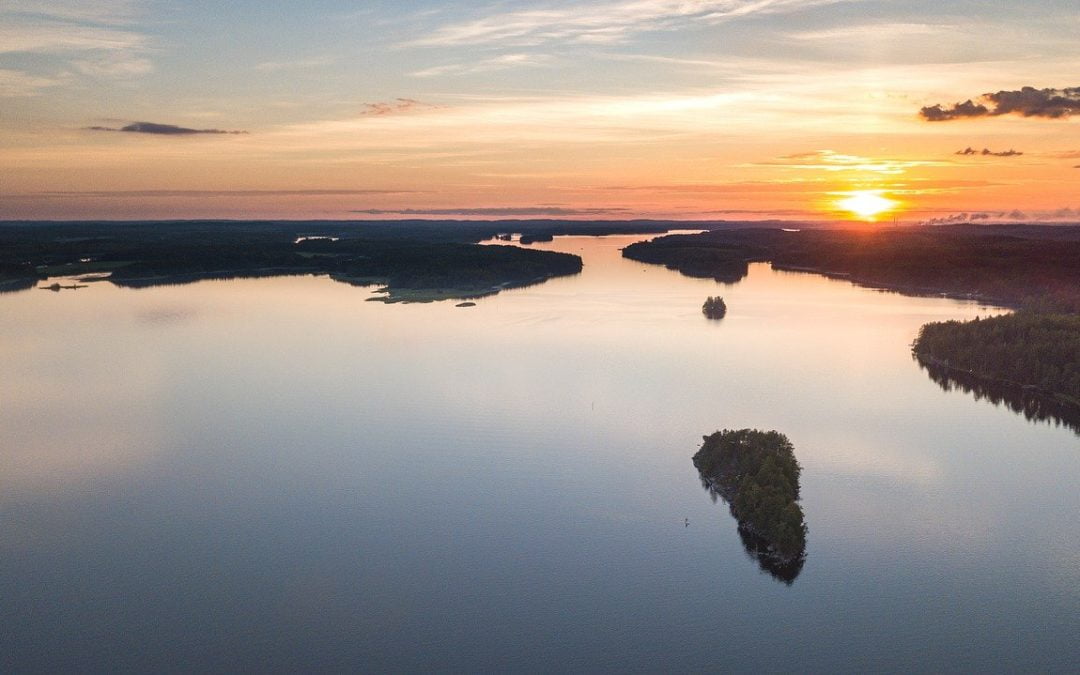 Corporate responsibility and sustainable development receive a lot of attention. The genuine pursuit of sustainability calls for the ability to change our traditional thinking, learn, and continuously improve our actions. 3D printing as technology takes us significant steps...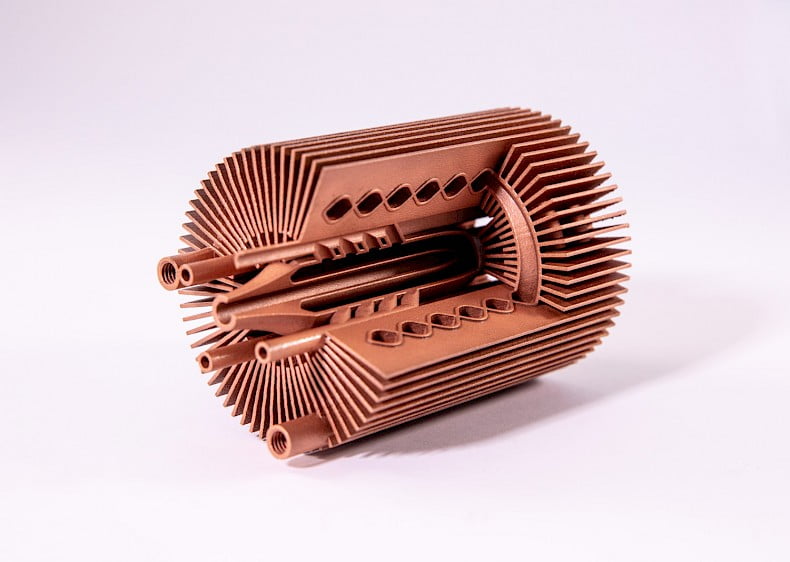 Excellent thermal and electrical conductivity make copper an interesting material for industrial applications. Typical ones are heat exchangers, electronics, and other applications that require conductivity. Printing as a manufacturing method brings freedom of form to the...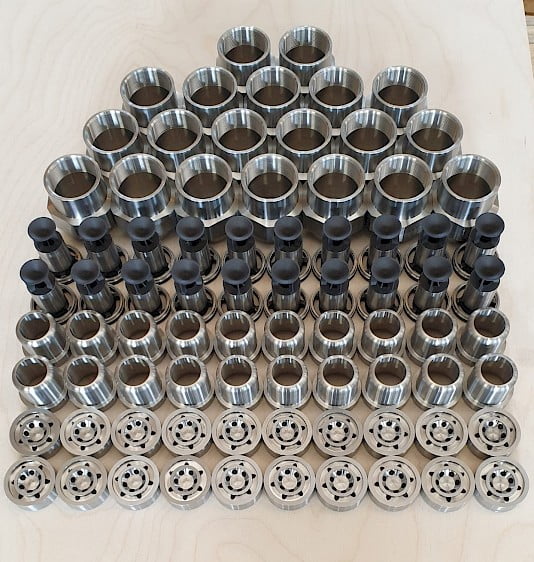 New solutions need inspiration, visions, and new possibilities to implement them. Additive manufacturing - familiarly 3D printing - brings alongside traditional methods a way to implement solutions through their function and need, without the constraints imposed by...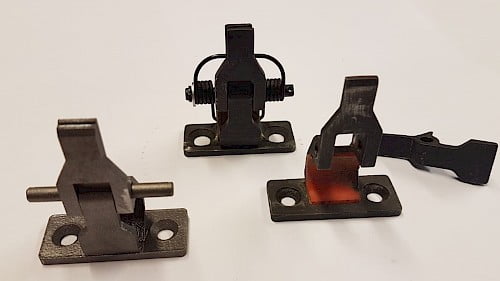 Supply chains and security of supply have been a hot topic this spring. Availability problems have highlighted the risks posed by long supply chains. Shortages have appeared in both standard and special parts. When the production process stops due to a lack of spare parts, the...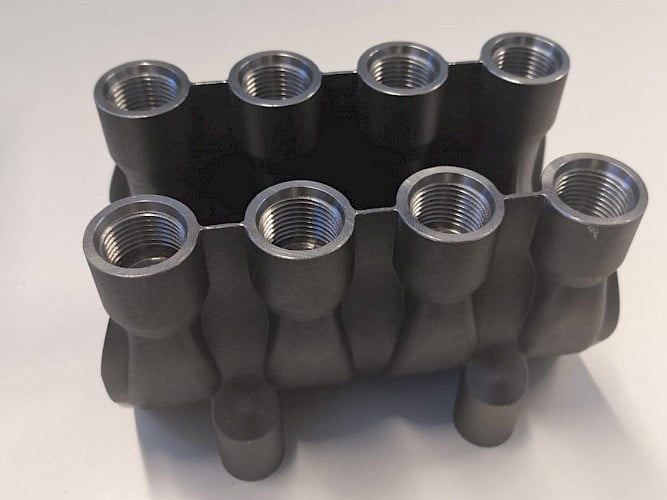 Would you like to improve the operating efficiency, reduce the weight and simplify the assembly – all this at a reasonable cost? Our case example, a hydraulic manifold, verifies the potential. To support the customer to create more value, Etteplan calculated and developed the...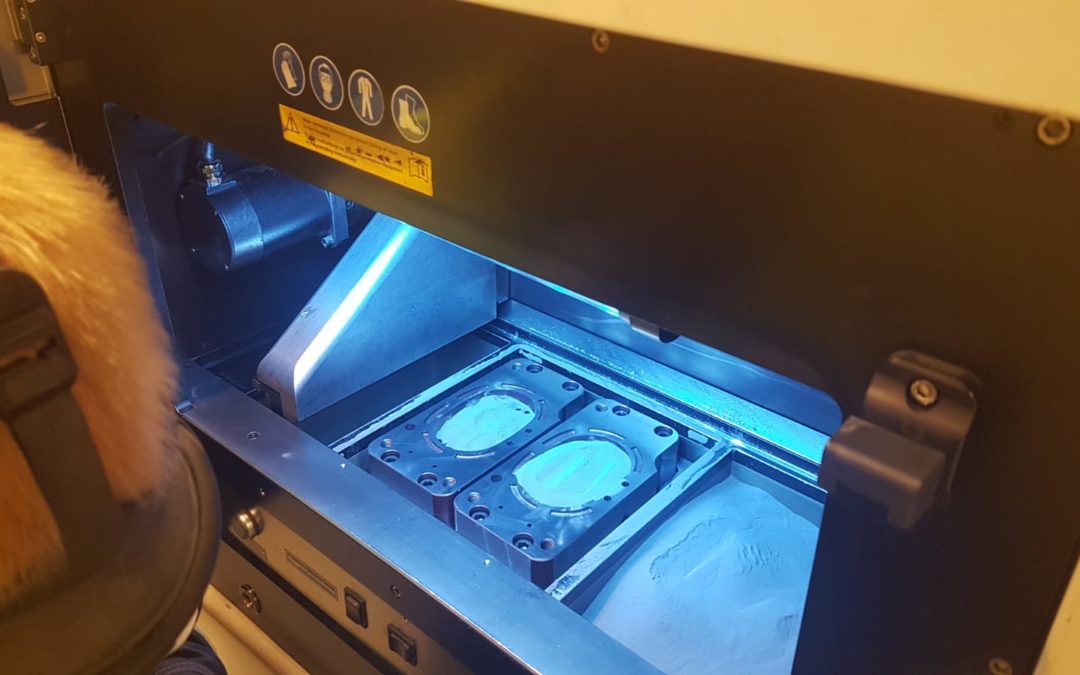 By printing on a machined basic body, impressive and highly cost-effective hybrid components are created. We have successfully repaired new geometries for worn or broken components. Similarly, in the new parts, we have combined the strengths of traditional manufacturing methods...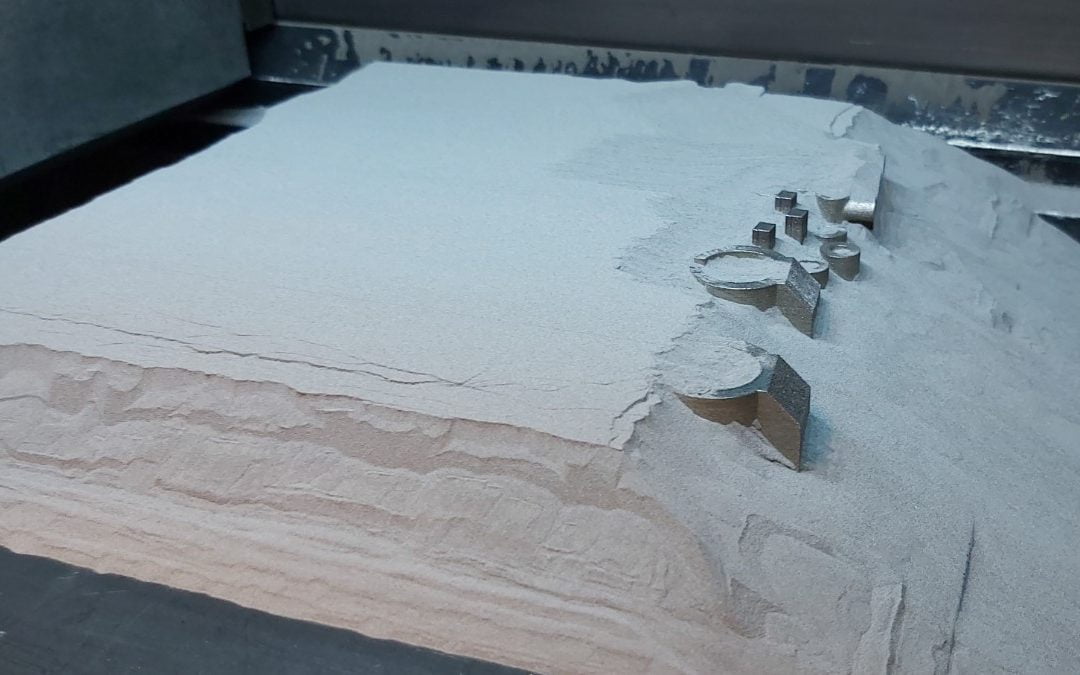 In metal printing, the powder bed fusion method recycles the material throughout the printing process. With high-quality equipment, this is done safely and without compromising printing quality. In the additive manufacturing of metals by powder bed fusion, is powder recycling...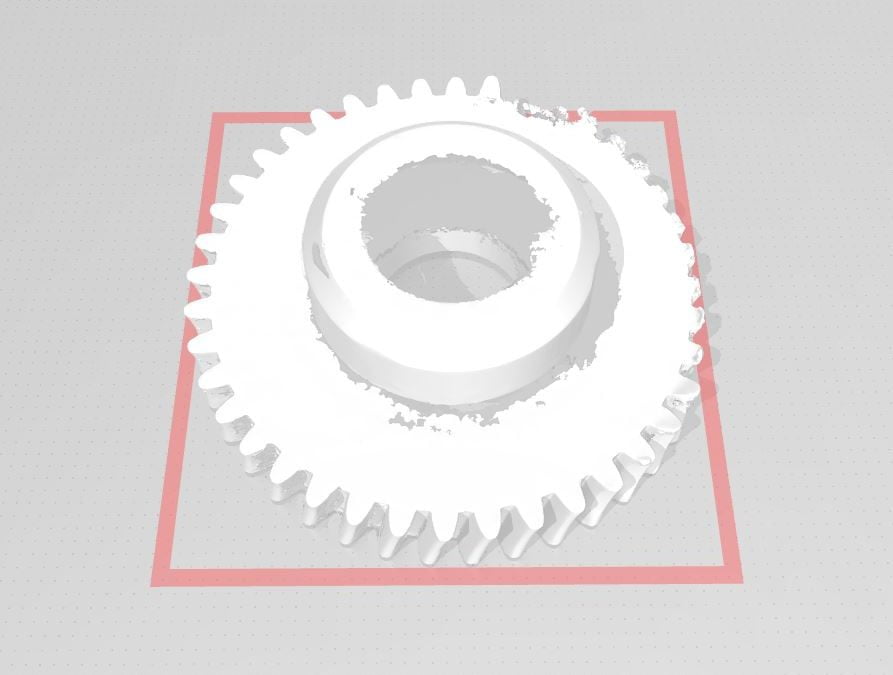 When a part fails and no spare part is any longer available, a good advice is needed. If there is no 3D-model available neither, 3D-scanning can be a good option. Delva Oy provided a local export company with a spare gear for a production machine. This prolonged the lifetime of...
In many applications, corrosion resistance is of great importance. As the only domestic operator in the Finnish printing market Delva Oy has introduced Inconel 718, a nickel alloy, as an alternative for stainless steel. Later, the Inconel 625 will be available too. Stainless...
The first phase of the machine park is completed Delva Oy has completed the first phase of its machine park. The latest investment, middle size metal printer EOS M290, increases the capacity considerably and enables even more flexible service for customers. In April this year,...
EOS printer delivered at Delva Oy's production facilities Delva Oy has just received the first metal printer in its production facilities in the industrial area Moreeni in Hämeenlinna. The machine is a mid-size machine EOS M270 and starts Delva Oy's production machine series....