Using the freedom of design offered by 3D printing, designers create nozzles, burners and similar structures in a class of their own. Printed components have the best possible properties, and the benefits in use are maximised. With metal printing, manufacturing is no longer limiting the shape and structure that can be achieved. But traditional manufacturing methods also have their place in realisations.
3D printing brings new dimensions to the design of various ductwork, nozzle and burner structures. New structures can be used to achieve more efficient nozzle cooling, for example. The mixing of substances passing through a component can be improved, and the mixture can be directed precisely to its target. The effects on the final result can be revolutionary.
By optimising the flow rate through additive manufacturing, the new solutions will speed up processes and improve process quality compared to previous ones. Productivity can be increased, and material consumption and waste reduced. Printing enables significant part weight reduction and reduces space requirements.
These opportunities are available to machine builders, equipment manufacturers, and process industry operators. When creating something new, the possibilities are limited only by the imagination. But metal 3D printing has also already proven its worth in developing existing processes.
Inconel and other materials for demanding applications
The right choice of a material increases the benefits of printing. The range of printable materials supports using 3D printing in various applications. Metal printing allows the industry to exploit previously not technically or economically attractive materials for machining.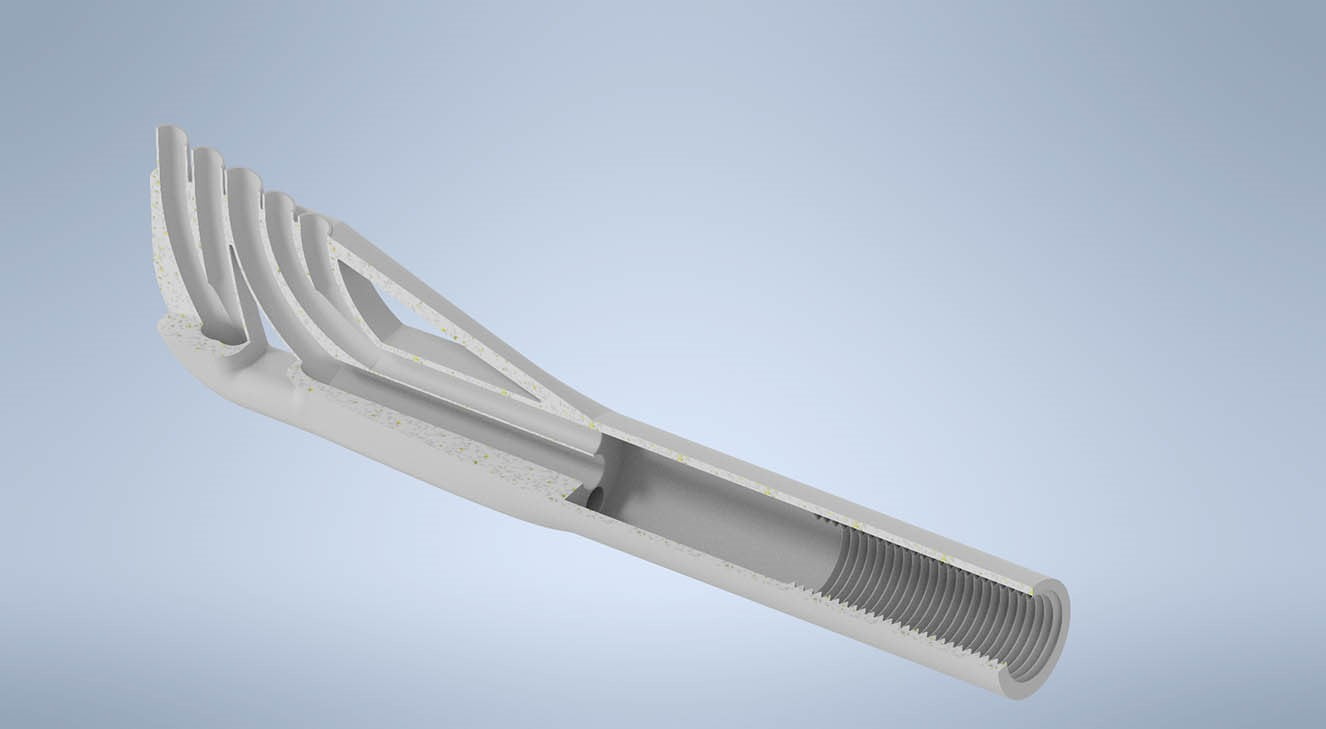 For example, the nickel alloy Inconel, which has many types, is more suitable for hot environments with a significant risk of corrosion than many other materials. The hot resistance also reduces the need for cooling.
Your content goes here. Edit or remove this text inline or in the module Content settings. You can also style every aspect of this content in the module Design settings and even apply custom CSS to this text in the module Advanced settings.
Read more about the possibilities and choice of materials for printing in our guide.
You can read about Inconel's properties and applications on our materials pages.
Metal printing takes its place
A metal-printed component is at the heart of a demanding nozzle or burner solution. Its manufacturability is typically superior to traditional methods using 3D printing, as it is manufactured by adding layer upon layer of material. Once the design rules associated with 3D printing have been taken into account, even complex internal structures can be easily realised.
By printing all the functionality in a single structure, instead of having dozens of parts to be assembled, the need for assembly, other operations and logistics are reduced. That shortens the supply chain and saves time and money.
In the realised cases at their best, we at Delva have used several other techniques, such as hybrid printing, welding, machining, tube bending and assembly. The result is a technically and economically optimised solution.
3D printing brings cost benefits
With optimised structures and careful material choices, metal 3D printing often brings savings in the purchase price of parts. However, the overall benefit should be considered from the whole supply chain and throughout the component's life cycle. Better cooling, seamlessness and the choice of materials in a class of their own, among other things, mean the result is more durable and reliable.
The life cycle perspective is essential, as metal prints can be repaired under certain conditions. While 3D printing of metal allows us to significantly reduce the number of parts and the need for assembly, the components are not useless at the end of their life cycle. They are repaired by printing, digitalisation can be exploited, and the life cycle of components is extended. You can read more about hybrid printing here.
The benefits are quantifiable and also meet sustainability objectives. More and more companies are looking at them closely alongside their financial performance.
A 3D printing service bureau is your ambitious partner
Freedom of design means a wide range of valuable functionalities can be designed agilely into printable nozzles, burners and similar structures. When a product is 3D printed, the outcome is limited only by our ability to create new solutions, not by the manufacturing process.
Computation and simulation are essential phases of the development process; the structure is created through flow simulation (figure). That does not eliminate but reduces the need for the testing printed solution. Therefore the cost is also reduced, and the speed of the development process increases. Delva is also your expert simulation partner.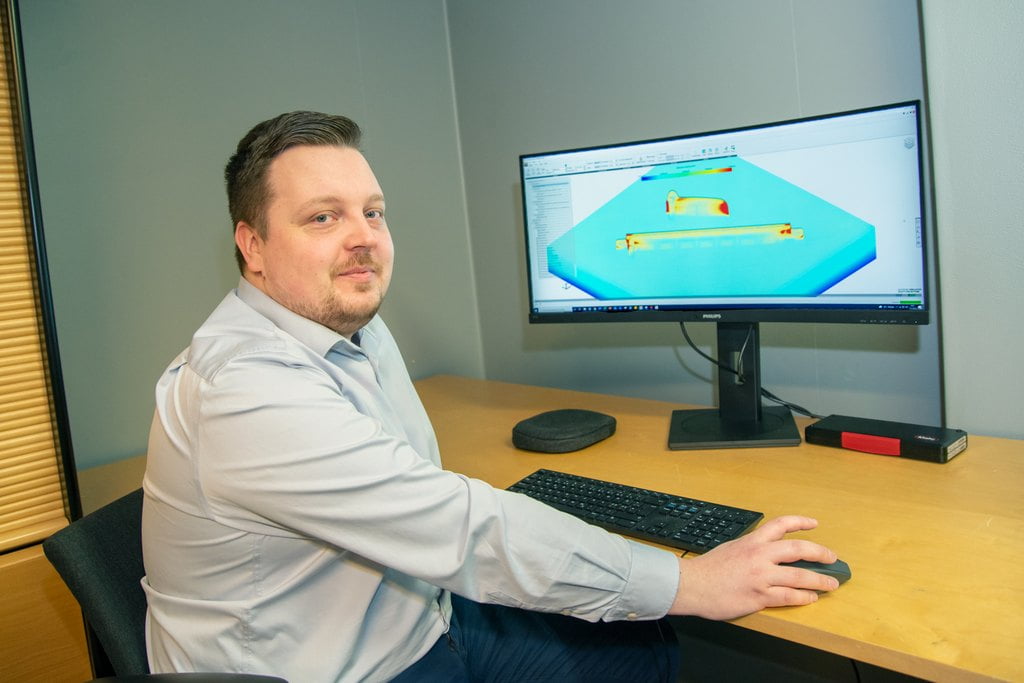 Product development processes are accelerated, and savings are made by printing at once a set of different solution options for testing. Printing makes this agile and cost-effective, and thorough testing brings long-term benefits.
3D printing is already widely used
Delva's customers have successfully increased the efficiency and durability of their nozzle solutions by using industrial additive manufacturing. The model image in this article illustrates the potential of additive manufacturing in nozzle implementations. You can also take a look at our compilation of these applications here.
The 3D printing service you want
Delva wants to be part of the customer's evolving value chain and bring its know-how to help transform the industry. Delva serves in all aspects of printing and actively uses simulation to support manufacturing.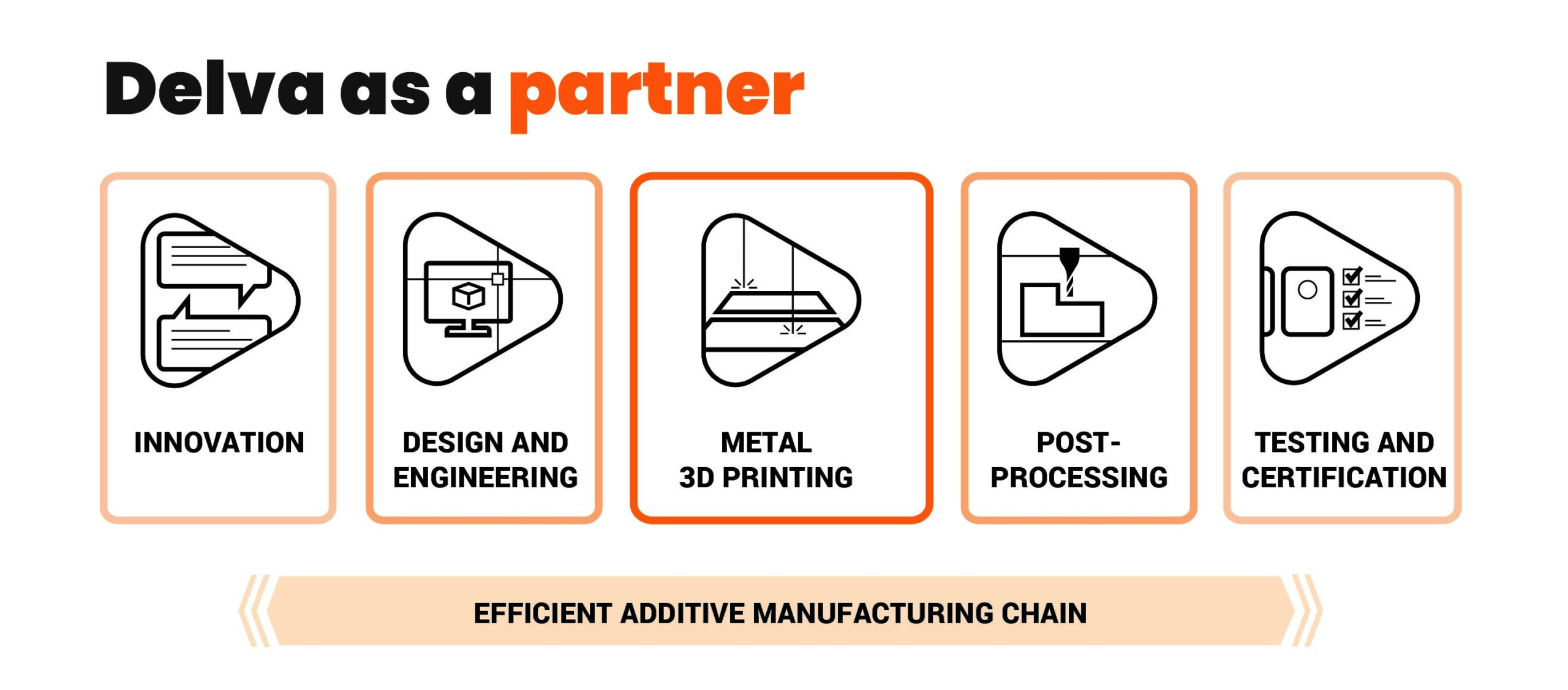 At Delva, we believe that less is more in everything except the number of metals printed and the number of network partners. Delva offers the broadest range of materials for metal printing in Finland and is constantly developing a network of competent partners. According to Delva, the network diversifies expertise and increases resources and flexibility. However, the customer always gets the solution he wants from one point, from Delva.
Contact us to discuss where to start. www.delva.fi.