Metal 3D Printing is digital manufacturing at its best
At Delva, we print metal 3D components with powder bed fusion technology (PBF) for tough use.
Powder bed fusion is the market-leading and the most mature type of available metal additive manufacturing (AM) technology. This technology makes it possible to design and print repeatedly metal components that are fully dense, high-quality, and consistent, even when the application requires extremely complex geometry. Due to these characteristics, a rapidly increasing number of industries are leveraging powder bed fusion to stay competitive.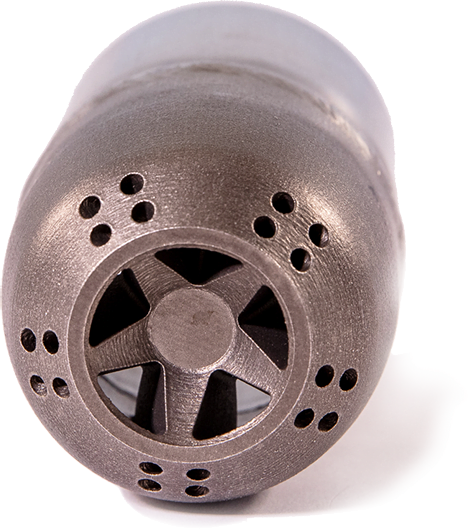 3D printing of metal – when the purpose and function of the piece is decisive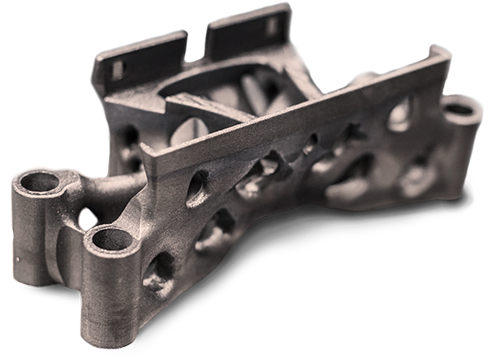 Design without restrictions
Additive manufacturing is suitable for almost any component. A component can have an extremely complex structure and still not increase production costs. At the same time, making changes and moving from design to production is very quick and easy.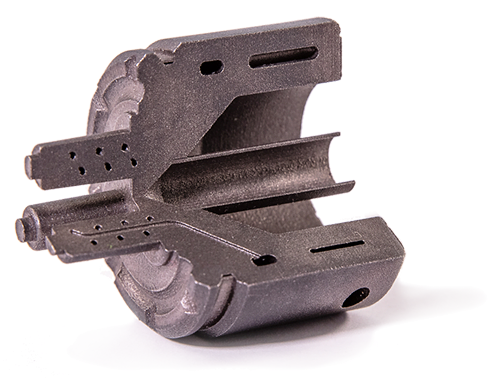 Production without restrictions
Additive manufacturing enables producing ready-made pieces even without the need for post-processing. AM often curbs traditional production steps such as welding and assemblies that increase production time and costs. AM enables built-in moving parts.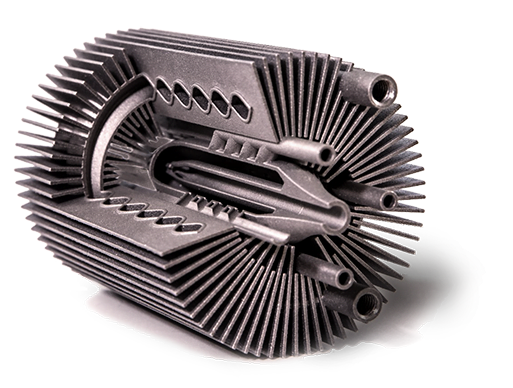 Structures without restrictions
Additive manufacturing components are not affected by machine-tool limitations. The shape of the part can be highly complex and still feasible. The parts are lightweight as their material and structure are optimised, and through this, the functionality is advanced.
When is metal 3D printing a better option?
Additive manufacturing is a manufacturing technology that produces complex components that are difficult or even impossible to produce with traditional methods. If the part is geometrically simple and can easily and quickly be machined, it rarely makes sense to use additive manufacturing. AM is at its best when leaving only functional and critical features of the conventional product. This way, the component is designed without any machining or material limitations.
Some of the benefits this technology indisputably can deliver: 

Enhanced flow of air, gases, or fluids and improves mixing of substances

Improved heat transfer and enhanced cooling

Reduced number of components and need for assembly

Enables both fast prototyping and serial production

Shortened supply chain, less storage, logistics, and risks

Increasing service life with durable materials and repairability

Enabling new features, reducing weight and size with better performing materials

Prolong service life with durable materials and repairability
Download Delva's flyers on 3D-printed application advantages:
AM is an industrial process
With 3D printing, you produce parts that have highly detailed geometry with complex and unique shapes. The printed components most often have more advanced mechanical properties as parts manufactured with traditional methods. The prints are ready to use and tough. With various post-treatments can the properties be modified further. Take advantage of the potential offered by metal additive manufacturing to guarantee your industrial competitiveness also in the future.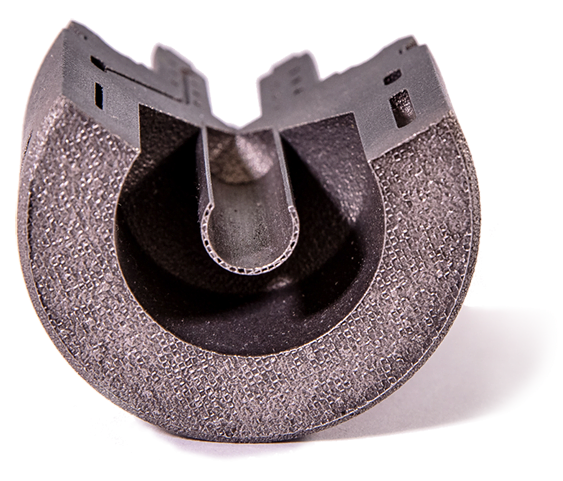 What is the price of 3D printed metal parts?
Powder bed fusion 3D printed metal parts deliver a wide range of significant possibilities and benefits to components used in various applications. It is possible to produce optimally performing metal components of better-performing materials in the same price range as traditional subtracting methods with additive manufacturing. Therefore it is often worth considering an optimally performing material already at the design table. With DfAM (Design for Additive Manufacturing), your component and process performance will be undoubtedly superior.
Boost your sustainability plan with AM
The circular economy links material, design, manufacturing, product, and end-of-life in a continuous, sustainable loop. The benefits are built from various factors and 3D printing has roles to play in every step.
Read our article about what sustainability benefits you can reach with 3D printing.
Design rules for metal 3D printing
The most important design rules to take into consideration for Design for Additive Manufacturing (DfAM).
Wall thickness
0.3 – 0.5mm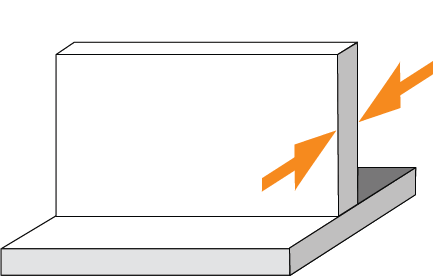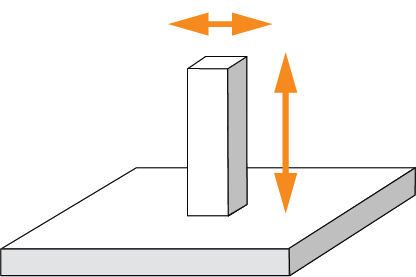 Minimum detail size
0.2 – 0.5mm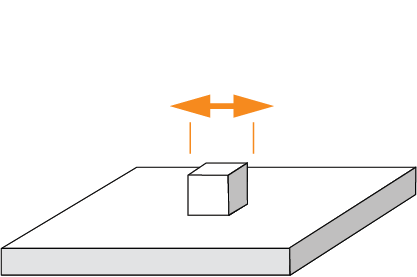 Minimum hole diameter
Ø 1mm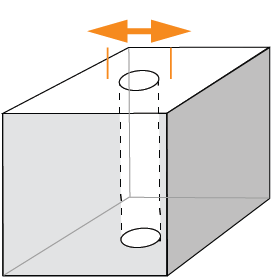 Maximum overhang angle
40° – 45°