Delva is your experienced expert and partner in industrial metal additive manufacturing (AM). We offer co-development that digs deeper than the surface to find optimal solutions to the customer's individual needs. Metal AM, also known as metal 3D printing, adds a new dimension to the range of manufacturing technologies and enables entirely new kinds of structures and solutions. Embrace this mature technology with Delva and improve the competitiveness of your company.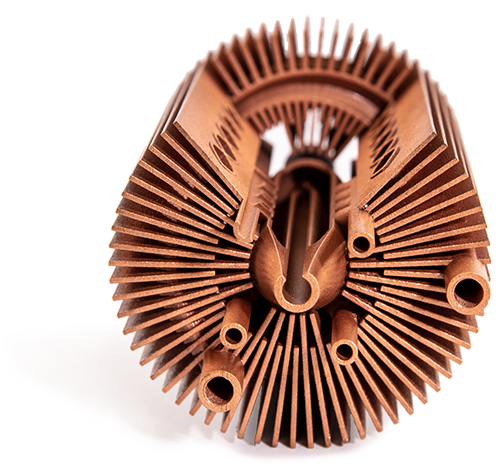 Delva is a part of the customers' evolving value chain and offers services and support throughout the AM process. We are your partner in the way that works best for you. Are you designing or planning new, are you developing the existing — or do you need a spare part? Whatever your needs, we are here to help.
Maximise the benefits of industrial additive manufacturing
With an extensive selection of metal AM materials, profound technical expertise, and insight into the possibilities, we at Delva can maximise the benefits enabled by industrial printing in your organisation.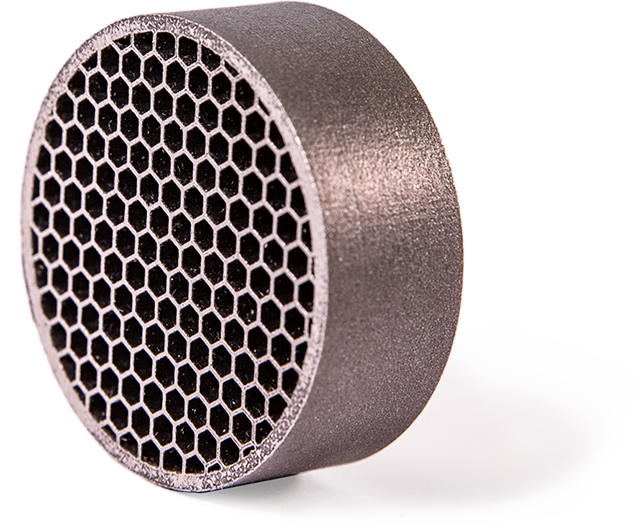 Better solutions
AM does not limit design. You can produce almost any geometry. And making changes is easy.
Reduces the need for assembly
With AM, you can build ready-to-use entities that, with other production methods, would include assembly.
Sustainability
Metal printing supports sustainability efforts at all stages of the life cycle.
Cost-effective
3D printing of metals is cost-efficient compared to traditional methods, especially when the part is demanding to manufacture.
Metal 3D printing is a mature production technology that boosts competitivness
It is even predicted that additive manufacturing will to a certain extent, lead the way for disrupting manufacturing as we know it. We hope that this guide will answer some questions and awaken your interest in metal AM, giving you some insight into the technology and the possibilities it enables.
Book a free metal AM consultation
Unsure where to get started? Or maybe you already have an idea, how to implement AM in your company and start benefiting from this technology's advantages and only have a few questions? Feel free to ask us anything about the metal 3D technology.
Improving productivity is the key development objective for the manufacturing industry. Metal 3D...
Improving productivity is the key development objective for the manufacturing industry. Metal 3D...
Would you benefit from oxidation- and corrosion-resistant material, which works in extreme...
Using the freedom of design offered by 3D printing, designers create nozzles, burners and similar...